When it comes to fetishes in general, nothing comes close to feet and toes in notoriety. Be that as it may, with regards to clothing, shoes might not be men's deepest fantasy, as they tend to be very neglected. But this is why I want to write this post (with slave mischa's contribution) and bring them into the spot light because they deserve their place here on my blog.
The stiletto fetish might not be so well known, but it is a sort of fetish that has been in existence for some time and has been one of my favorite things to explore because of my deep and obsessive passion for high heels.
A typical stiletto lover has different likes and dislikes when it comes to shoes. It's not the same for everyone. For instance, as a woman with an obsession for shoes I have my own preferences, I like my high heels to reveal my feet, but not a whole lot of them, I like them to be high but not too high. And the same goes for a stiletto fetishist, he admires different things in his mistress' shoes.
Just like we see the world differently, people see shoes differently. And it's all because there are so many details to be admired in a shoe: its beautiful sexy shape, its pointy tip, and high heel, essentially everything about the stiletto shoes and what makes them special.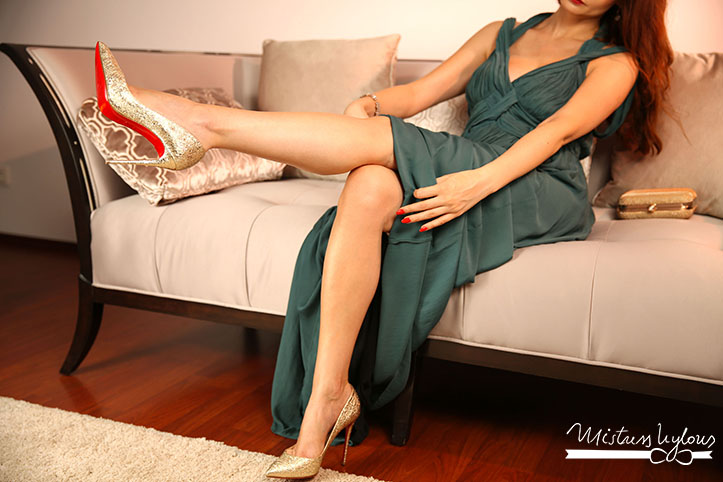 Sometimes what makes them special can be just the contrast they make with the sole, or their particular unique color, or the carefully selected number of spikes placed on them, or all of those features together like in this unique pair of shoes: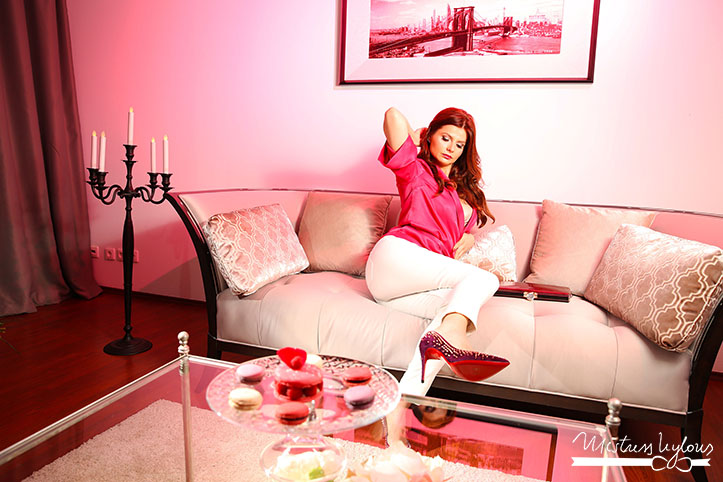 As a woman you tend to have your preferences when it comes to the way a man or submissive shows his affection or worship or adoration to you. It is normal, we are different and we perceive and create our intimate lives differently. Just like many ladies who like their feet and toes rubbed, kissed, tickled or sucked, I find it very exciting to be the mistress of a slaves who fantasize about worshiping my stiletto high heel shoes or who love to find themselves under them, serving them.
All these years as an online dominatrix, I have been served by many submissives who love to find themselves under my feet or stilettos. For me high heels have a major significance, they are the basis of femininity, it's where everything starts. When you want to start making yourself pretty, you think of:
What pair of shoes am I going to wear today?
Then you go for the dress, lipstick, bag, perfume, and so on. But you start with the shoes, at least I do. I see the world this way. I see a world where stilettos are an important part, they can make me feel so much classier, sexier, depending on what pair of high heels I choose. And I think a stiletto lover is the kind of man who sees the world through the same filter, he sees its importance, the difference a shoe can make, and the beauty it can bring out in a lady.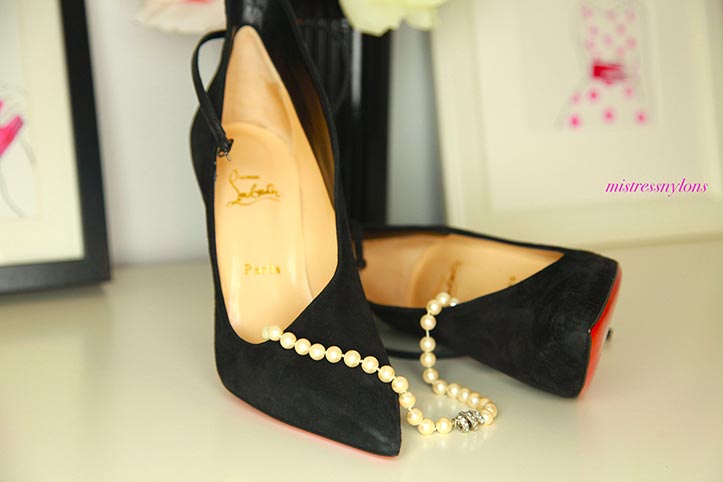 Recently I've received many comments and messages from submissives who write to me to reveal to me about how much they love my stiletto high heels. They directly confess their adoration for my stiletto high heels – the colors I pick and how I match them with my outfits, the length of the heels, the elegant way I pose in them and so on.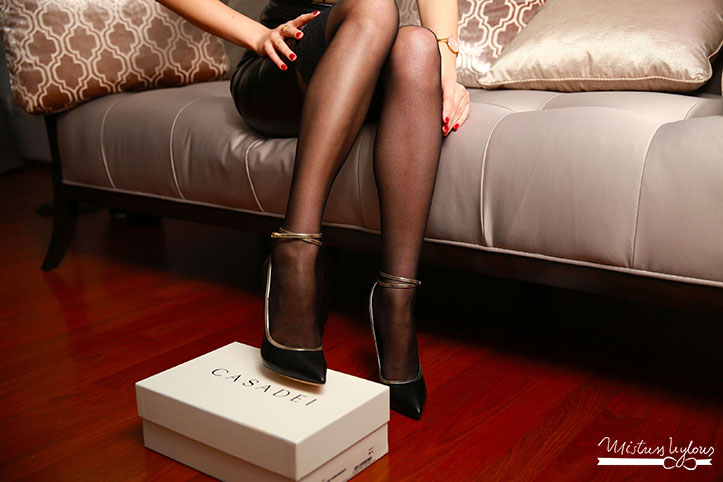 Last week, I received this testimonial from one of my stiletto adorer, slave mischa, who even gifted me a few pairs throughout the time. I asked him to wrote about his great love for my shoes, and like a good boy would, he did:
Miss Anna is genuinely an exceptionally special lady. She is the kind of mistress who knows precisely what it takes to seduce and influence a man to submit totally to her will without pressure and I must admit, I absolutely adore every minute of it. Her stiletto high heels are one of such fetishes that does something for me each time I come online to have a session with her.
I get turned on by the thought of grasping the delicate leather and feeling the length of the heel between my lips. I worship her stilettos all the time, even when she's not online, my favorite pictures of her are with me all the time, saved in my phone. This way she's with me all the time. This is one of the nicest things to do, worship her high heels, dreaming of serving them. And Miss Anna knows precisely my weakness and how to utilize it to make me weaker and vulnerable.
Her long legs, perfect complexion silky skin and feet to die for, all make my heart skip just by worshiping them.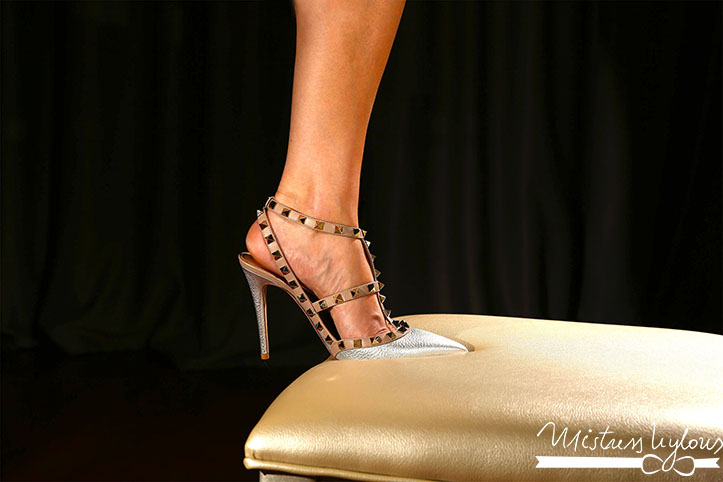 For me the shoe is like the attire of the foot and as Miss Anna's loyal and submissive slave, it is my duty to focus on them and worship and serve them as well as I possibly can. I always pay a lot of attention on her instructions, making sure I am doing anything I can to please her. I also love to get her a pair she really likes from time to time.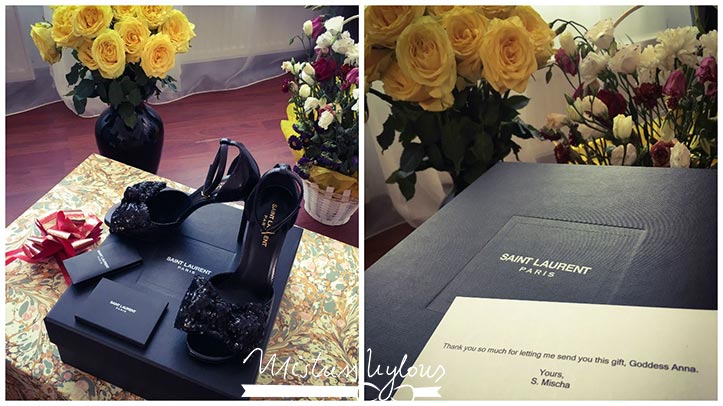 I wish I could spoil her more, and I will try harder. I love how her feet become different with each pair she tries on. They change somehow, the shoe changes, the style changes, and I can see her feet sexier each time, noticing different features each time that always turn me on so much when I worship them. She knows it, and she teases me each time, with every pair she puts on. My favorite pair is a red one that she has, one that makes her feet look super sexy, yet classy.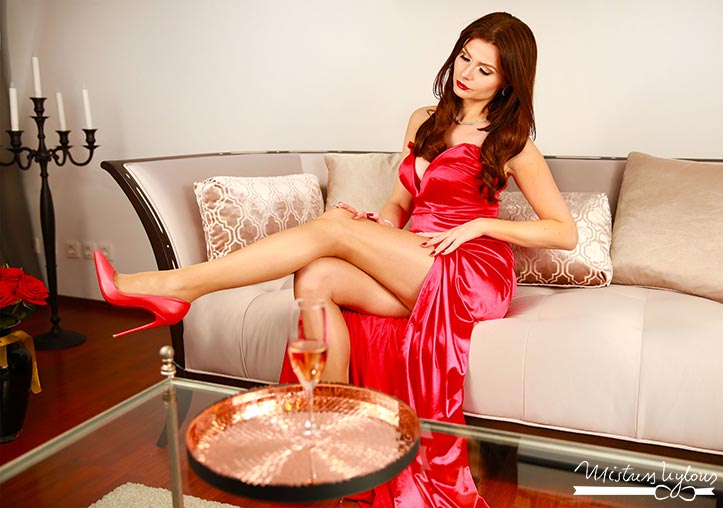 I wish I were the one who gifted her that pair, but unfortunately I can't say I was. Maybe my tributes were modest, but I am really grateful I get to serve her wearing that red pair that always gets me so weak and submissive. It's crazy to think about the power of a specific stiletto and what it can do to me, but with that pair she owns me every time.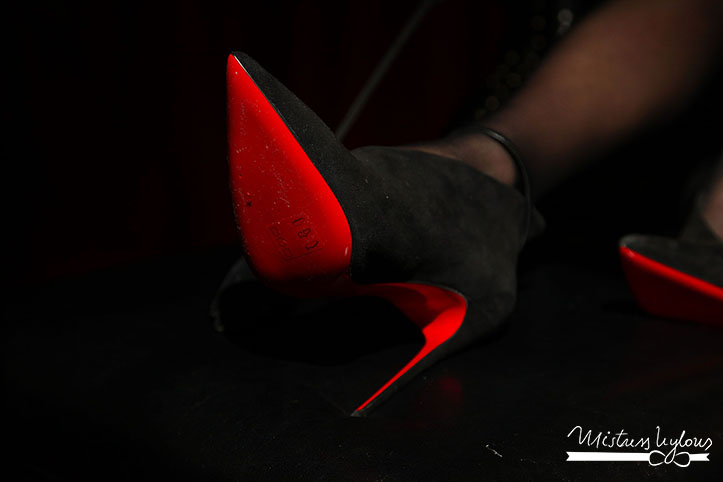 I always fantasize about how the shoe could hurt or tease or please me. Maybe more tease and please than hurt, I have never been into pain or bdsm but there's something about the power she has over me and the things she could do, even if she doesn't really do them, that turns me on. She could do anything she wanted, because I would be too powerless in front of her, and I would be forced to let her, even without bondage being involved. My mind fantasizes about every one of the components of pleasure and dread that can be derived from a stiletto… Everything from the texture, spiky, sparkly, shiny, silky, or the sweet fragrance of leather, it all turns me on imagining how my tongue would feel running over them, and what it would taste like. If she's wearing silky nylons on her feet then it drives me crazy even more.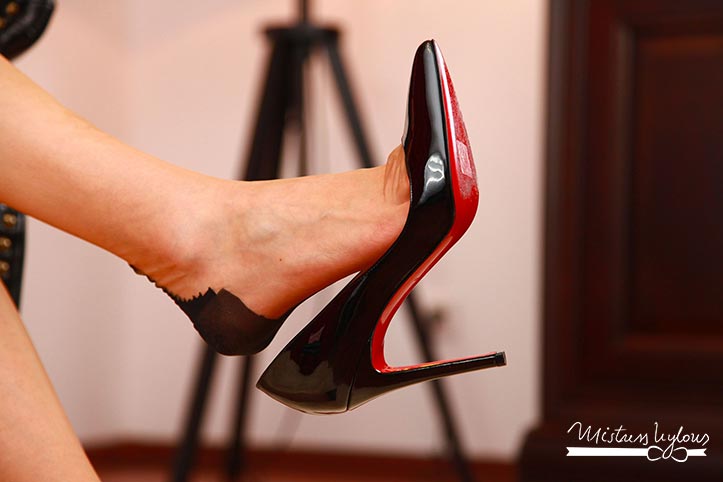 I don't know how Miss Anna succeeds all the time in choosing the most perfect pairs of high heels, and in turn how they succeed in making her one of the classiest and the most sophisticated dominatrix out there.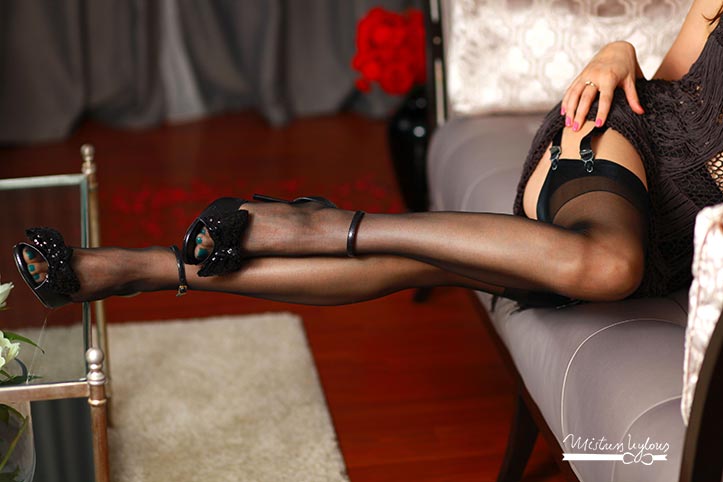 Few out of every mistress's stiletto high heels stand out enough to be noticed by me as much as Miss Anna's. To me, the person who is wearing them makes all the difference, and Miss Anna possesses all the necessary qualities flawlessly for the sort of mistress worth such attention – similar shoes on a different mistress' feet wouldn't look the same.
Actually each one of Miss Anna's stiletto high heels fits her flawlessly and compliments her outfit in every way. I particularly adore how she can be dominant and have a classy attitude even when wearing jeans and pink suede shoes.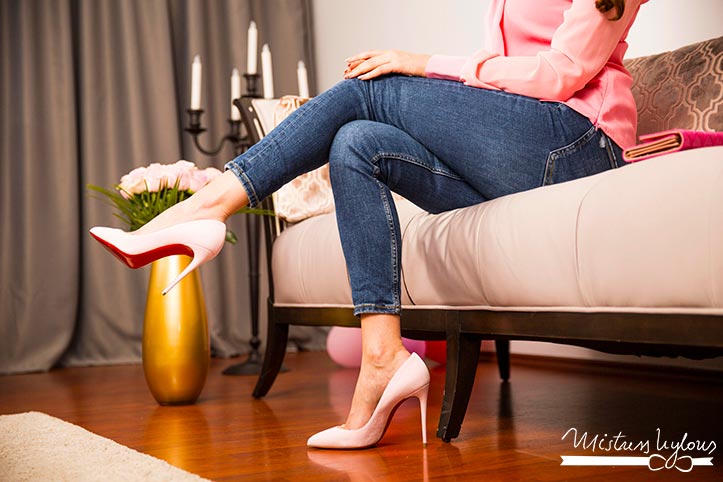 I absolutely cherish each minute I've spent being Miss Anna's slave. Her open toe – peep toe high heels that show the perfectly pedicured toes so nicely, drive me crazy.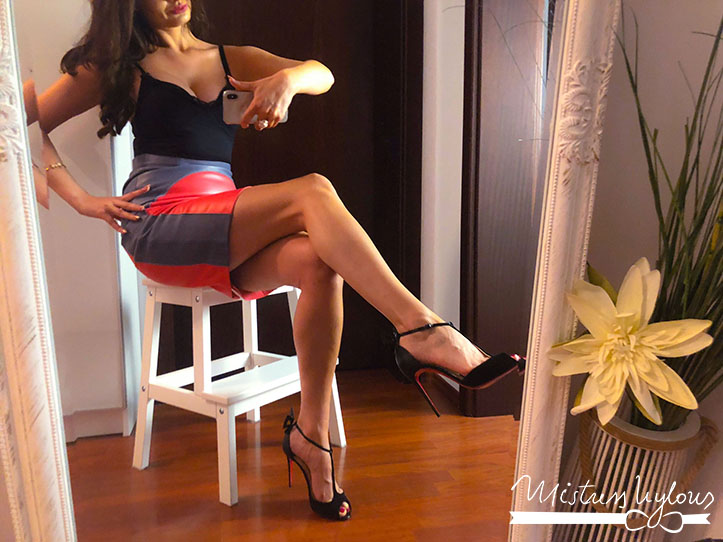 And the way she wears her red soles leaves me without words, her attitude unmistakably oozes her power – the seductive kind I generally crave for. She is to a great degree a seductive mistress who will make you adore her, serve her, and then remember her, all the time.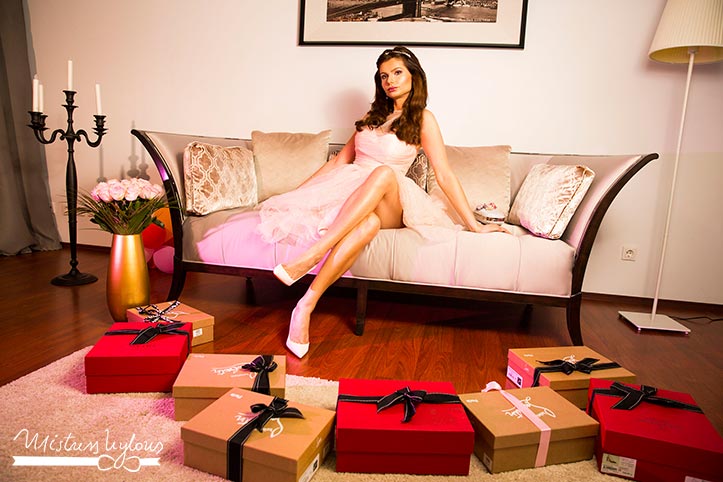 There is no doubt in my mind that Miss Anna is a Goddess, a Stiletto Queen, and I adore being owned by her. It can begin with a pair of shoes but it goes further than that, I've been taken to another level, that of sensual domination or even a cruel one, that of not being permitted to look up to her, instead of serving under the shoe, worshiping the shoe. In any case, Miss Anna totally owns me and I would love to continue being in absolute subjection to her.
s. mischa