This was quite usual evening / night when I met Mistress Anna for the first time. It was on camcontacts. I immediately fell for her while reading her profile and just got into the text chat. I may be a rather pathetic boy who is not able to do private chats pretty often, but I really had an eye opening time with Mistress Anna.
My lingerie fetish started for good when I was 17 when I served online for the first time. That Lady told me to have some fun with some lingerie (the way I aquired it will be a bit of mystery now). She wanted me to start slowly and just masturbate with it on. So I did. That time I even had no thoughts how this journey will last and to what direction it will lead me. As I See now it let towards Mistress Anna.
The day we met I already had some experience with wearing lingerie, had a "small" collection of lingerie and toys, had some sissy experiences with joi, sph, verbal humiliation, exposing some of my pics in private mailing exchange and on certain profiles like fetlife or collarspace and tiny experience with anal and cei. Along that Mistress convinced me to publish my sissy pics for her on agreed terms of course as she might be harsh but she really cares for her slaves. It started for good, Lady reviewed my collection, my toys, my experience, she did ask me a lot of questions to know me better and to make me feel safe.
Did I tell you that I never considered myself as a full sissy? Well now you know. I am not fond of makeup and full women clothing, but I think with some more privacy and resources involved in this process Mistress Anna will make me take steps further in that direction (if she wants to, as she decides what path I am walking).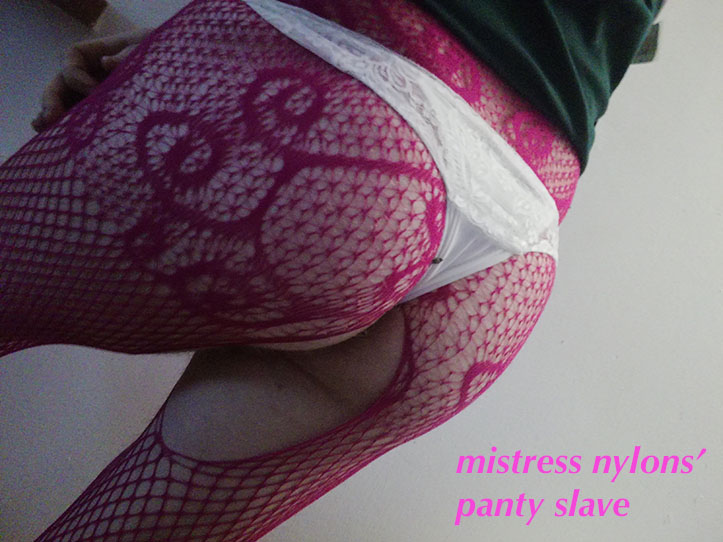 Mistress Anna gained control, (although I am not that type of slave that wants to give all of the control over my life as it is important for me to stay out of bdsm stuff in private life) and she knows how to achieve this state, she is very patient and learns the weak spots of her slave boy / slave girl. We had just a session together, but she introduced me to more pics exposure when we were writing to each other. She was taking care of me and making me extremely submissive and feeling very very small and humiliated at the same time. I have to admit I loved this feeling and I would not exhange it to any other experience. One wish I would have for future (which will possibly not ever happen), but to meet her and worship her in real life.
Despite being harsh Mistress Anna is really mercyfull and understands certain situations in life. That we all are living humans and we need to live our lifes somehow. I have to tell honestly that Mistress Anna waken up my most perverted feelings and that exhibitionist that was always there. I am writing this text after a session with Mistress, wearing my pink fishnet bodystocking, white balconette bra (75D gosh how comfy this thing is!), white tongs and… green skirt! I enjoy every moment I'm dressed up like that! You know why? Because I do it for Mistress Anna!