I have this little substance abuse problem… expensive footwear.
I didn't know I was addicted until I tried to stop…
A few days ago one of my loyal submissives sent me an email in which he wrote about his shoe obsession, with the intention of me sharing it here with everybody. I thought it would be only fair if I wrote my own story first before posting his. After all, it's my blog and I decided i should write more about me on here. I also think it wouldn't be complete without my point of view on this important subject, that is shoes. I already get many many questions and comments from subs who keep asking me things about my shoes. At first I was surprised by this curiosity, but then I understood it is normal, I do have many pairs!!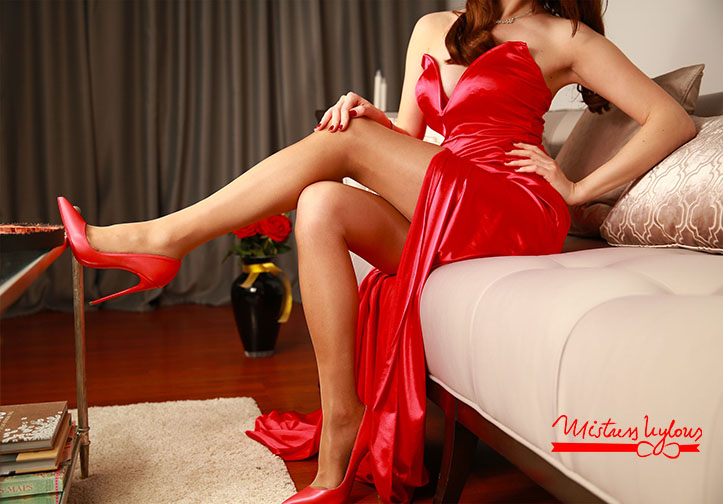 Few of you know that my shoe obsession started when I was very little, a few years old to be more specific. I was at home playing when I stumbled across a red stiletto, and that was it: I was hooked. It was a dark classic red, very high and very stylish. Its shape made me obsess about it, the height, the red color got my eyes hypnotized. I remember I took it it my hands and was dazzled by it, almost like analyzing it.
Now that I think about the moment, everything seems to happen in slow motion, and I have that shoe image clear in my mind. I tried it on, put its pair on and started walking, and the world changed. From that day on I started constantly practicing walking in high heels! As funny as it might have looked to an adult, trying hard not to lose that large pair of shoes from my tiny feet, I felt like a princess.
The rest is history. Needless to say that later on I developed an addiction for them.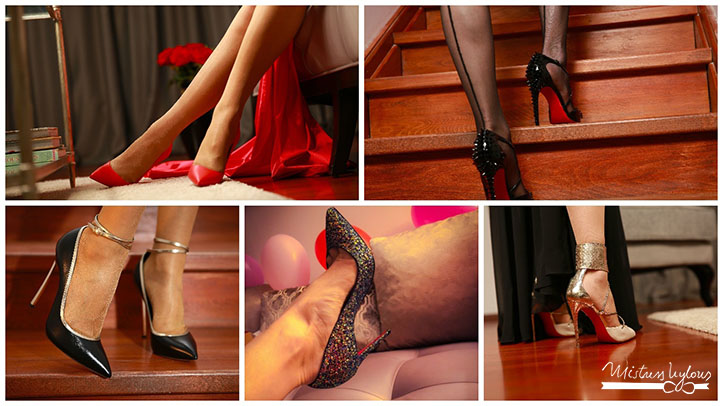 At some point, when I was old enough to wear them I only went out in high heels, as if to make up for the lost time. I remember even now my first pair of high heels: a pair of black sandals. And my first pair of high heeled shoes: brown ones. I felt like a Queen wearing them. To this day there are few things that can compare to the feeling of walking in high heels. They lift you off the ground, they lift your spirit, they elongate the legs and your posture instantly gets more confident and princess like. You know people are more likely to admire you when you're wearing high heels, you feel more sexy and beautiful.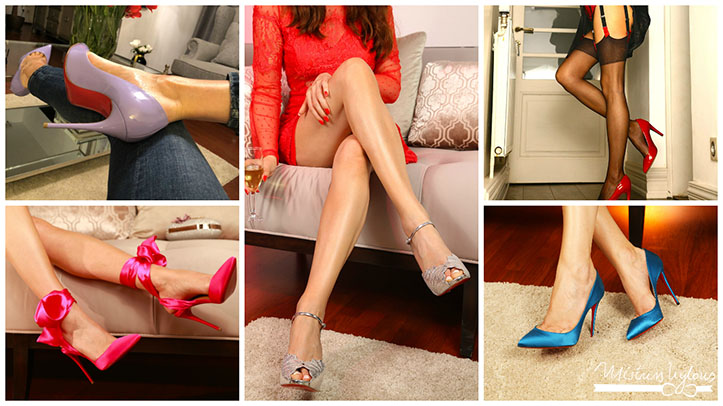 I mean…How can you not love high heels?
In time I started collecting them. At first I didn't know I was doing it, as I thought I needed all the pairs to match different outfits, but when I realized I don't have space anymore for shoes and I kept getting them, I knew it was the beginning of an obsession. When you know you're doing something that soon is gonna get you in trouble, but you can't stop it, I think you could say we're talking about an addiction. But I refused to take things seriously anyway.
As long as everything is exactly the way I want it, Im totally flexible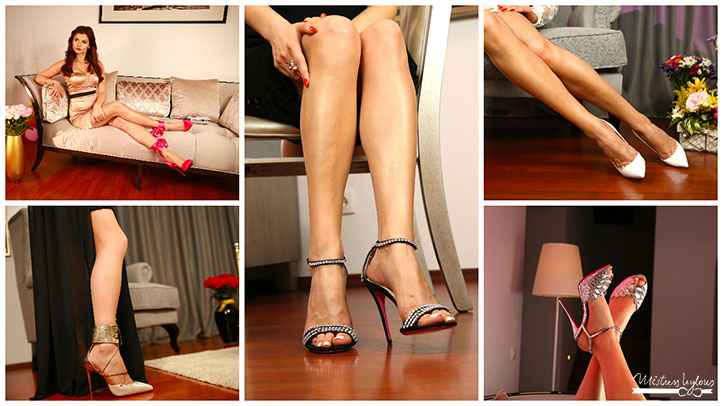 To this day, I can't seem to stop this obsession. I keep making changes inside the dressing room hoping to find more space, moving stuff around, and this helps, at least for now. It's not that I can't stop but I know that they bring me too much joy not to do it. I have this theory to check my feelings before doing it, and my instinct tells me to just do it since it feels good.
Life was meant to be colorful
The thing about shoes is, that they all have their own personality. A different pair has its own story to tell. The different design, color, shape, texture makes a shoe unique. I have the same type of shoe in many colors and textures, because the design can be the same but the color can totally change it.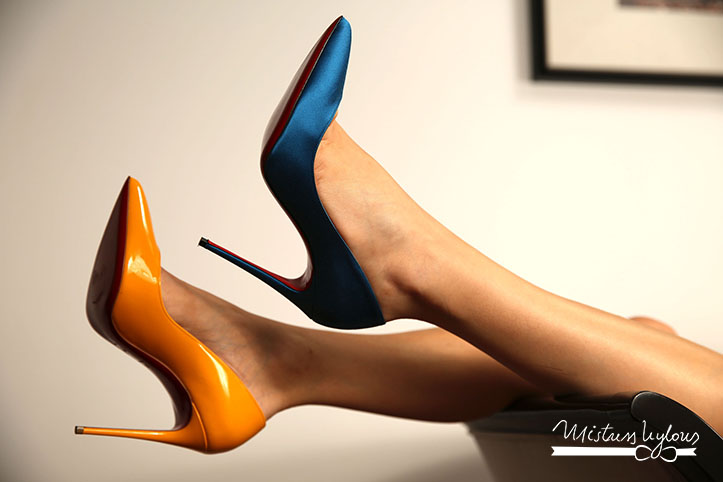 A shoe can go with an outfit, while other shoe can't go with the same outfit. That's why a woman needs so many pairs!! When you have many many outfits you need many shoes. A problem that I had was that I had to add so many new outfits for the new shoes, since with some shoes you need different dress, different colors. The situation is serious, more complex than you might think at first.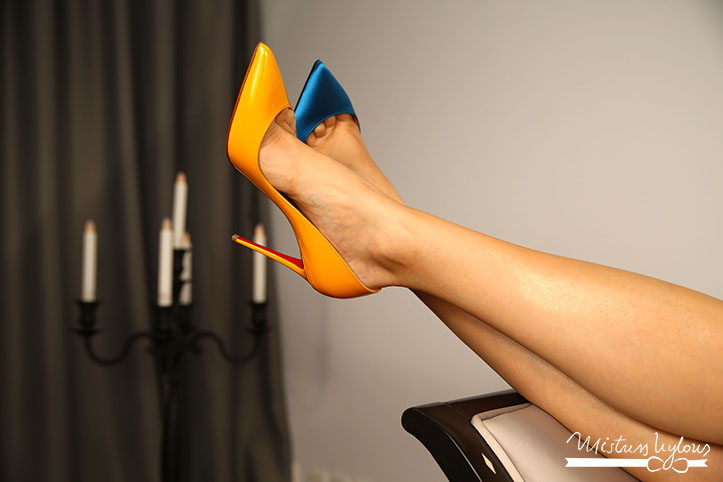 There are colored flashy heels that say:I'm tough, ambitious & know what I want…
There are white sandals that can say: Take a look at my feet they are so sexy!
There are red stilettos that can say: Attention these heels come with a pair of fabulous legs!
There are golden sequin high heels that say: Any day can be a special day to wear gold stilettos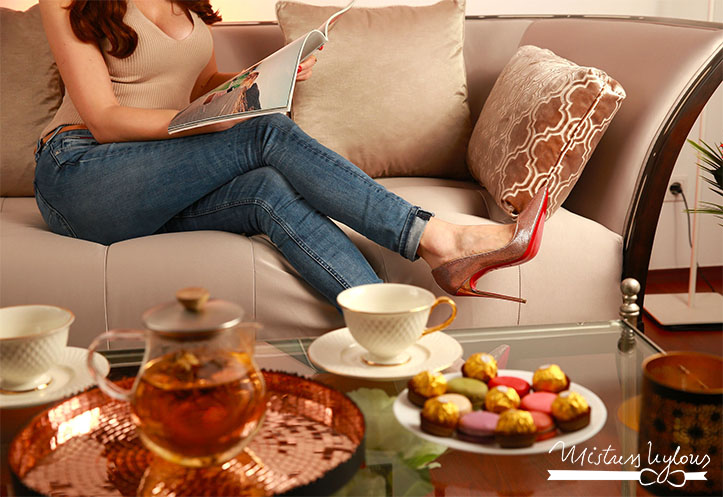 When you go to your dressing room every shoe almost screams: Pick me, pick me, I'll make you look pretty! But only after you've decided what you're gonna wear, can you pick your pair of heels. Sometimes you feel like matching dress and heel, sometimes you want to create a nice contrast between the two.
A woman can never have enough shoes
A high heel, to me it is phallic symbol, it is a symbol of power and can be an art piece altogether.
To most it could be just an object but for me it is an extension of a true lady. It becomes part of her the moment she puts the shoe on. Cinderella is a symbolic story, but through it you can understand the importance of a shoe.
It completes, re defines, adorns, embellishes, creates class and elegance or destroys it. Because a shoe can match a lady and by that adding status, power, class -depending on the heel and the way it fits the woman and what she is wearing with it.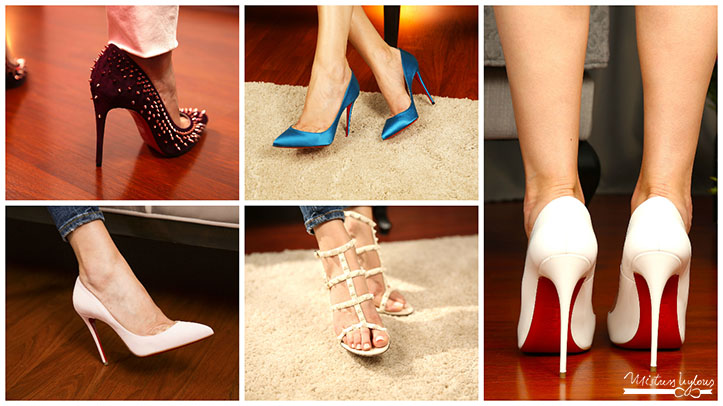 Ladies feet are different, their toes, arches and shape of the foot in general differs from woman to woman and it's important they go for something that flatters their unique feet. It is also essential that it suits well their style and they feel fabulous wearing that pair. All in all the right pair of shoes can make me feel powerful, sexy, classy or all of these attributes together, which can get very dangerous for the men around such a woman. Because the same high heel could hurt, could please, but definitely teases and stirs up an exciting new world full of fantasies to be explored…