I received an email from one of my regular loyal submissives who loves to be hypnotized by me.
Hypnosis fetish, otherwise known as hypnofetish is a unique but quite common type of fetish that has been around for a while. It is unique in the sense that, those who practice the hypnosis fetish have their sexuality centered on a strange psychological phenomenon.
For most men, their hypnosis fetish could be triggered by the seductive gaze of a good-looking mistress. I often come across such submissives who have a thing for this. I have been receiving compliments on my eyes for as long as I can remember, but back then I didn't know the power that my eyes really have. Even to this day I keep receiving compliments on them and it seems that with my new hair color, my eyes stand out even more.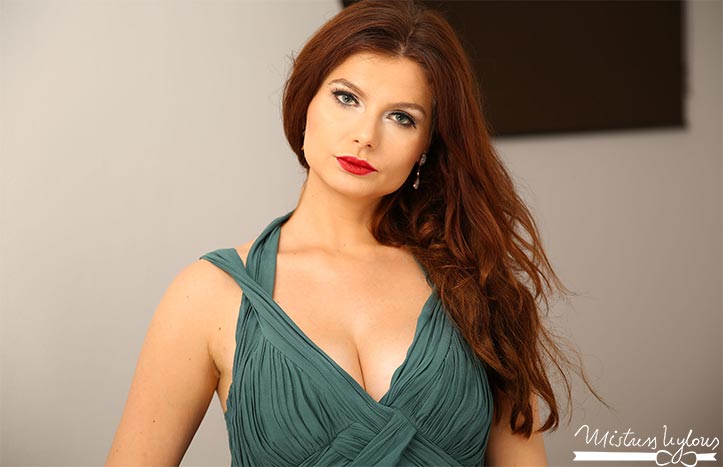 I don't know if it's a coincidence the fact that this sub of mine came to my chatroom, right after my hair color change, either way, I love the attention my eyes are getting. Sometimes I'd be wearing a new pair of high heels or new dress and my eyes get more compliments than anything else. My eyes have also been said to have hypnotizing powers over many subs.
I will copy paste here the message I received:
I met Miss Anna right after I got out of a long relationship with a mistress I served for a few years. As a man I was always selfless and the only thing I was interested in was finding new ways to make my partner happy. Even when I wasn't into femdom I was the kind of person who would go the extra mile to get a woman's attention and acceptance. For some reason I loved it to be the man who would do anything to make women happy, and they were, up to some point when there was nothing to be done to make them happy. Then they would leave me. I never broke up with someone and I don't think I could ever do it, but women always find a reason of dissatisfaction in spite of all the things I do for them. They say I am trainable and obedient, which is true, I am eager to be a good servant for them, but it seems that it's not enough, since after a while they get bored, and move on to another sub.
I used to be a firm believer in female supremacy and my d/s relationship went well for some time, until something went wrong. My ex mistress was seeing other men, and I was ok with that for a while, until it was too much for me, as she started bringing them at home. I know that other subs are into that, but I am not into cuckolding. Anyway before I could get to say anything about it, my mistress left me. A few months later I found Miss Anna while looking for femdom online. Since I don't want to commit anytime soon, I find that doing this online is fulfilling for the moment until I gather the strength to consider getting into a relationship again. Now I don't even think about it anymore, as I found what I was looking for. Miss Anna.
Right from the moment I first set my eyes on her profile, I felt entangled by her eyes.
I have always loved mistresses with deep penetrating eyes. On many occasions, I've met with several good-looking women each possessing highly seductive eyes. I like to look into my mistresses' eyes and get lost in her eyes, like being hypnotized. Miss Anna's eyes have been my favorite ever since I first saw them and I can't help but freeze up once I try to steal a glance at her eyes.
Words cannot describe how happy She has made me feel. Especially after a rough time in my life, it has been a miracle to find her.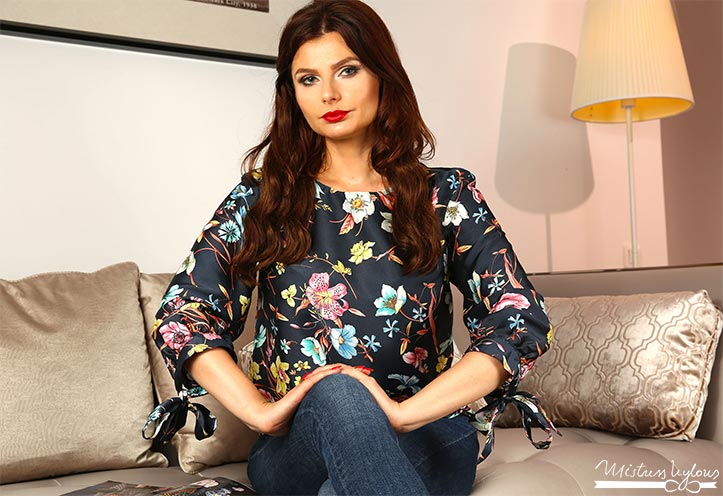 Getting lost in her eyes makes me forget all about my life and I feel totally brainwashed every time I look into her eyes. It makes me forget everything and it fills me with so much passion. Now that you know something about me, you will understand better how she makes me feel. That's why I decided to write her a thank you note for making me feel better, whole, a new me.
Miss Anna,

I am very thrilled to be writing you this message today. I took some time to reflect on how far we've come and I feel totally blown away by how much you have changed my life. How can I put this, if I had to keep it simple and use just a few words, then this would sum it up: You keep me under your spell.
Even when I try to think of something else, the thoughts never come. At that moment, nothing else seems to make sense more than the beauty of your piercing gaze. All I can think about when I stare into your eyes is a deep distant darkness with nothing else in mind. I can see clearly the color and shape of every element in your eyes but I'm unable to conjure up any meaningful thought.
Your eyes are like an oasis to me, a place that I can easily run to when I need silence and calm. It is my way of escape from the realities of my failed relationships, routine, sedentary life. I want to forget that I am single for the 4 th time in the last couple of years, I want to always be with you and constantly look deep into your eyes, and now I have almost fallen in love with you, my precious mistress.
I truly enjoy the company that you give me every couple nights a week when I see you on cam and I feel like I am losing myself each time we have to part ways. Every day I eagerly anticipate when I would get back online to see you. I just want to keep looking into your eyes and get absorbed by them for the rest of the day and night.

I simply can't get enough of you Miss Anna. I which I could express myself more about how I feel about you. You made all of my fantasies about my hypnosis fantasy come true and for that, I am really grateful. Thank you for always being there for me, I really appreciate the time you dedicate to helping all other submissives like myself to explore and fulfill our crazy fantasies.
I am becoming a much more positive, happy, and healthy person, and I owe it all to Her. To me, she is my Mistress, and my Goddess. I truly do love, admire, and worship Her.
If I am to re-visit all my secret fantasies and desires, I can easily see how being with Miss Anna fulfills them all. It is true that I am into being dominated, but in a non aggressive, seductive way that involves eye contact and a normal interaction. I have never been the type to be into humiliation or all kinds of embarrassing scenarios and abusive or degrading role plays. My fantasies were always connected to a sexy mermaid kind of woman, and I think that's why all of my relationships ended so abruptly, all of my ex mistresses and gf's have mysteriously slipped away like mermaids in the depths of the sea. Fast forward to the present where my time with Miss Anna always seems to be so condensed and vivid and full of life. The sessions with her are softer than what others might prefer but they are eloquent and come from a real desire from her part to make me entranced and for me to lose all contact with reality for the moments we're together.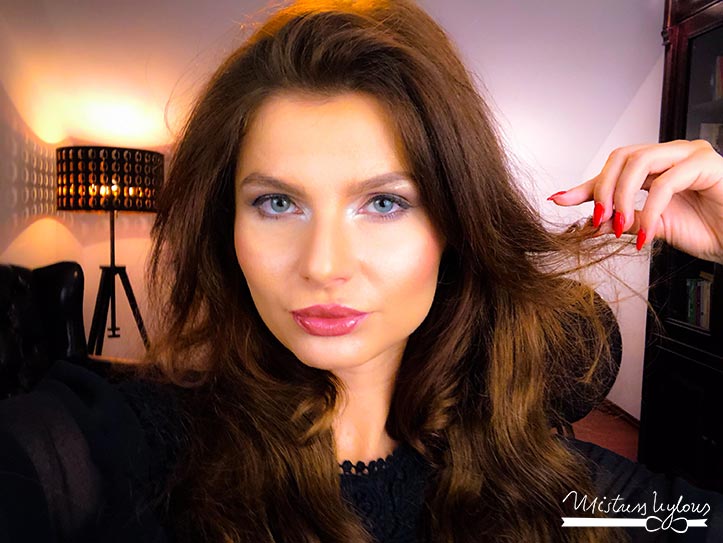 Her eyes are doing all the work, that's why I say it's real, she is genuinely dominant just by her fierce way of looking into my eyes.
Every man has a unique way of expressing his submissive desires and mine are easily fulfilled by the hypnotizing sessions with Miss Anna. I only hope she won't slip away like my other mermaids. If she does, I won't be able to take it, instead I will swim across oceans to bring her back to the shore where she'll gaze into my eyes.